"IF YOU CONSIDER YOURSELF A BEAUTY JUNKIE, YOU'RE GOING TO WANT TO GET FAMILIAR WITH PREEN.ME... WITH COUNTLESS LOOKS TO COPY, YOU'LL HAVE ENDLESS ONES TO TRY MONDAY THROUGH SUNDAY ."
COSMOPOLITAN
, JULY 23, 2013
"IF YOU CONSIDER YOURSELF A BEAUTY JUNKIE, YOU'RE GOING TO WANT TO GET FAMILIAR WITH PREEN.ME... WITH COUNTLESS LOOKS TO COPY, YOU'LL HAVE ENDLESS ONES TO TRY MONDAY THROUGH SUNDAY ."
COSMOPOLITAN
, JULY 23, 2013
Our super talented members
create all the looks you see on Preen.Me. Many of them have brilliant how to's or video tutorials, and the products used to make the looks. Everything you need to be Preened perfectly.
Our beauty addicts facebook community
is over
1.8 Million members
strong, and it is the most active beauty community on the web. There are more than
30,000 looks
on our site, and growing daily. The passionate people in our community create more than
1 Million social actions
on our platform every month.
We're just getting started, and this is where we're going.
Preen.Me aims to become the leading destination for all things beauty, transforming how women shop for beauty products. We will provide everything from inspiration to personalized recommendations based on the user's social graph and crowdsourcing, proving a holistic way to buy beauty better.
The Team
Tamar
CEO and Co-Founder
First demanded high heels at the age of 3. Perpetually yearns for her backpack and a ticket to anywhere in Asia. Would live underwater if she could.
Haggai
COO and Co-Founder
1st business venture in 7th grade. 4am is his favorite part of the day. Knows more about hairstyles than any bald person should.
Danya
VP Brand Relations
Reluctant digital guru and yoga teacher with a very enviable product closet. Often found: assembling lego sets over popsicles with the 4 year old crew.
Jessica
Content and Social Media
Definitely Parisian. Loves to watch TV shows with Ben&Jerry`s - cookie dough only! Always up for great adventures with friends and family.
Amy
Graphic Designer
London native. Believes drinking hot sauce out of a bottle is perfectly acceptable. Larry David groupie. Photography and coffee Junkie. Part time fashion designer. Dreams of having David Attenborough's job one day. Easily distracted.
Kris
Content Coordinator
Former financial account trainer turned -certified go-getter . Totally digs anything fancy and beauty enhancing. A doting and domesticated mom to a 5-year old. Yearns for a good read or a smashing lipstick shade every now and then.
Joyce
Admin & Operations
Loves cooking but not eating. Travel Junkie. Would rather do it than pay for it. Can last a day on coffee and water. Black & Gold. Has a fascination with constellations.
Maggi
Content Coordinator
Perpetually adores purple. Loves beaches and water activities but doesn't know how to swim. Believes that eating is the "in-thing". Has 8 missing teeth. Loves art - in all forms.
Ria
Content Coordinator
Former market researcher and currently a makeup artist specializing in weddings and music video shoots. Hates summer and loves the rain. Movie addict. Indie band lover. Would love to learn how to cook and speak Japanese. Will work for coffee.
Anj
Content Coordinator
A graduate of Fine Arts who draws, paints, bakes & sews. When not on the computer, you can find her in the grocery or out with her friends. Can't leave the house without makeup on. Weekends are usually spent with her 3 boys.
Andrew
R&D
Likes difficult puzzles, gaming and cooking. He believes the best way to cook is with fire, grill and a lot of meat. He is a keen squash player and wants to start wind-surfing! And the best part – he helps homeless animals!
Jhoanne
Content Coordinator
Nurse by profession but now a Makeup Artist by passion. Loves anything blue. Read and watched Harry Potter Series again and again.
Erica
Content Coordinator
A devoted furmom to her dogs and kitties. Makeup and polish junkie. Loves the beach, movies and a major coffee addict.
Amy
OPS and Business Development
From Fashion student to Middle Eastern Studies major. Crazy animal lover who is obsessed with her two cats. Extremely enthusiastic about food! Needs a good workout or run to keep her sane! Has a weakness for Topshop, designer bags & expensive things!
Maan
Content Coordinator
Juggling multiple roles everyday doesn't stop her from reading a good book, getting a coffee fix, being updated on fashion & beauty news, dabbling in social media & finding time for vanity must-haves. Is yet to find the perfect hair color...
Ivan
Data Analyst
Likes active sports and traveling. Would like to have at least 4 more hours in a day... or a Time Machine.
Maricris
Content Coordinator
A full time housewife and a mom of two adorable girls. I love dealing with numbers and surfing the net. IG and YouTube are my favorites. I'm also a foodie.
Myka
Content Coordinator
full time makeup artist for events and special occasions. black and red are my go to colors. prefers series over movies. can cook..can bake.. loves dog, loves music, pretty decent dancer..wishes that I can sing as well... coffee please!
Vitalii
R&D
An active person who's always balancing between obtaining new experiences and developing already acquired skills.
Ksenia
Operations
Three things she can do forever: watch makeup tutorials, talk about politics and eat mashed potatoes. Sci-fi novels addict. Loves snow, sea, and sun.
Danielle
Social Media Marketing and Business Development
Unapologetic New Yorker with a try and stop me attitude. Has a mortal aversion to physical activity of any kind, but is dead set on conquering the world from the comfort of her couch.
Bogdan
R&D
Fond of football and dinosaurs. In my free time I try to take away my martial arts championship belt from my cat. She's still the champion.
Aileen
Content Coordinator
Known as Amanda in the workplace after the sultry 90s movie vixen, Amanda Paige. Currently the CEO of her household, managing 3 kids, the husband included. A fan of beauty, lifestyle, food & rom-com films. Full of life & wit, the life of the party!
Max
R&D
Loves travelling, improving himself and developing his skills. His goal in life is to make all complex things simpler.
Samantha
Business Intelligence
Loves cooking but loves eating even more. Free time is for chilling with her dog in front of a good TV show.
Rowie
Content Coordinator
Part-time Financial Advisor, certified chocoholic & addicted to pretty pink stuff, fashion & makeup. Believes in happily-ever-after in movies but accepts the bitter realities in a TV series. Passionate about basketball. Enjoys reading & singing.
Natalia
R&D
Former accountant and basketball player. Loves traveling, going to the gym and reading intellectual books in the garden. Dreams of having a cozy house on the seaside. Believes in positive attitudes, smiles and the sun.
Maj
Content Coordinator
A Multi-tasker, interested in fashion, and a mom of 2 girls. Loves to explore, beach, food, travel, comedy films, reading books, white chocolates, shopping and a minimalist. Simplicity is Beautiful!
Audrey
Content Coordinator
Audrey believes everything can now be done online except smelling the coffee that she cannot live without. Currently taking a break from dyeing her hair with all colors imaginable.
Anne
Content Coordinator
Celebrity Makeup Artist and a beauty blogger. Obsessed with everything about beauty and can't live without coffee! Major weakness? MAKEUP on SALE.
Anna
Content Coordinator
A rock fanatic who loves to wear dark lippy! Graduate of Physical Therapy but decided to pursue her passion as an MUA. She believes in do what you love as a career and when you really want something the world will conspire to make it happen!
Alexandr
R&D
The great cheerful leader: overly-analytical and intellectually curious. Loves playing sports, spending time with his friends, learning new things and reading intellectual books.
Nina
Content Coordinator
Dabbled in fashion, textiles & design, now a mom of a pre-teen, twin toddler girls and a black lab. Loves reading books, staying in, weekend movie marathons, the beach, pizza, japanese food, fish tacos, and chocolate!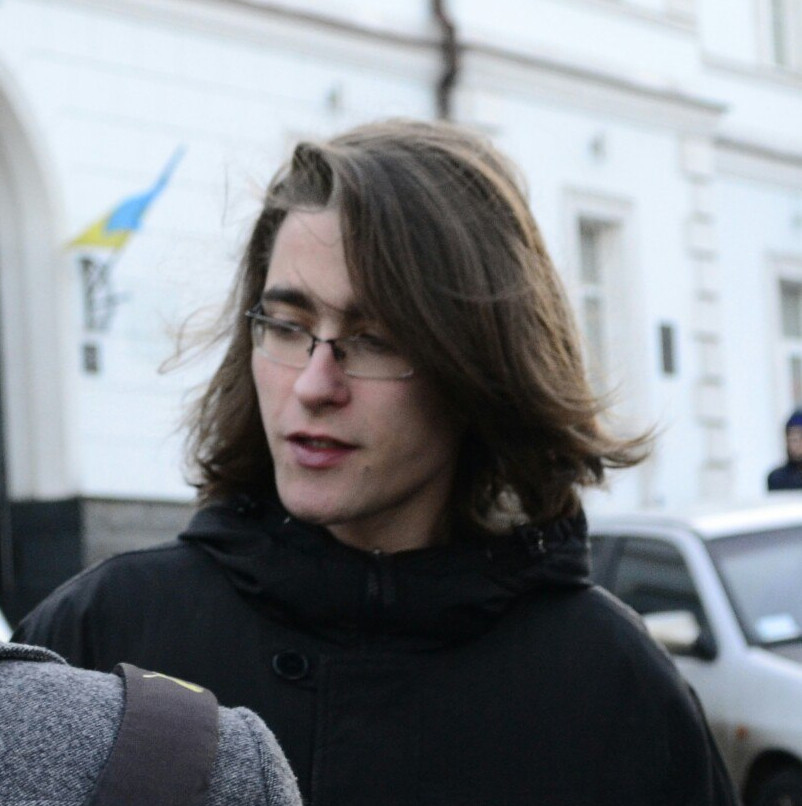 Andrey
R&D
Likes fluffy animals and complex systems. Passionate about new extraordinary technologies.
Mac
Content Coordinator
MUA who likes to listen & learn from her clients' experiences. Loves to watch vid tutorials on Youtube & discover the latest trends in fashion & makeup. Thinks that shopping is therapeutic. Has weakness for cheesecakes, chocolate & milkshakes!